About Company
Baronia Engineering Sdn Bhd, specializes in the consulting, distribution, sale, service, retrofitting, repair of all types of hydraulic, pneumatic, lifting equipment and related engineering service.
Trusted supplier
In marine, government agencies and oil and gas and heavy industries.
Reach client expectations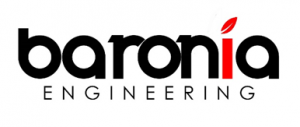 Baronia Engineering Sdn Bhd was incorporated in year 2011 as a private limited company and has developed its competencies, reputation as an experience hydraulic, pneumatic & related engineering service provider.
K-9647, 1st FLOOR,
TAMAN CHUKAI UTAMA,
FASA 1, OFF JALAN KUBANG KURUS,
24000 CHUKAI, KEMAMAN,
TERENGGANU 09-858 7018 sales@baronia.com.my